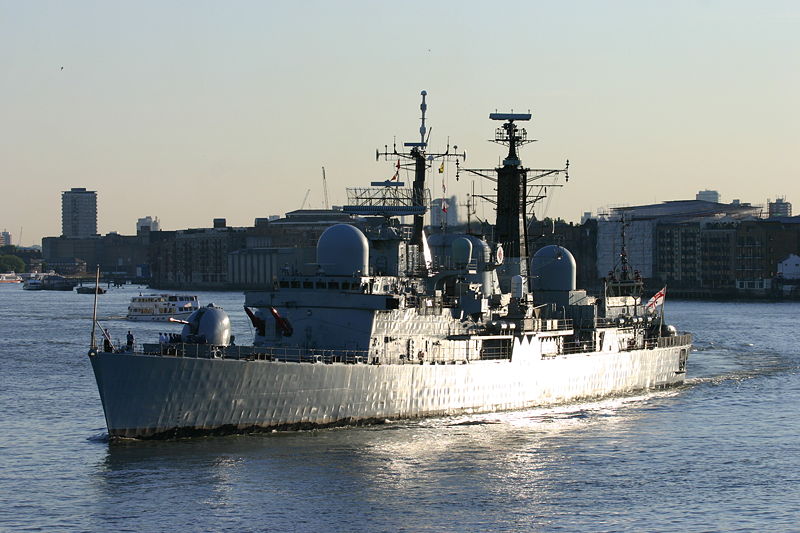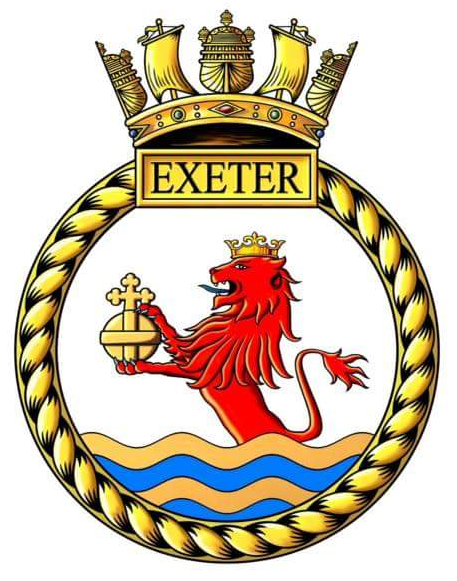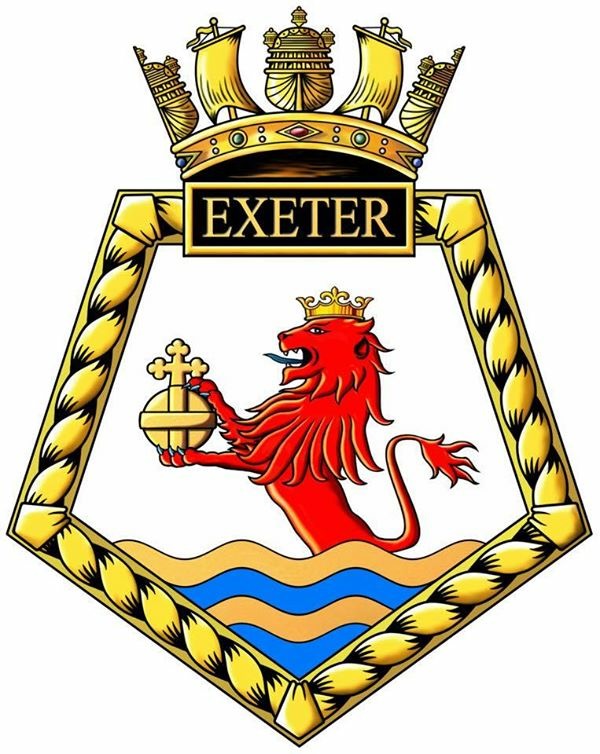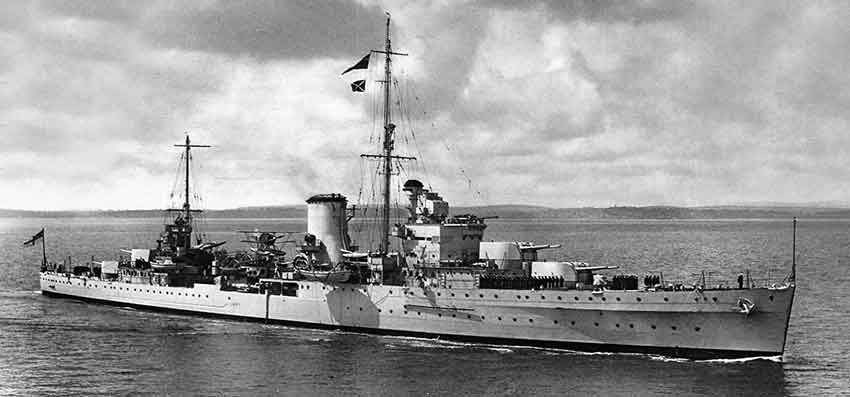 Welcome to the website for old Exeters
A social haven, for all who knew & loved the warships named HMS EXETER
Anyone who served onboard or is interested in HMS EXETER, whether it was 68 or D89 should find something to interest them on this site.....The content will grow over time as members submit more.

This site can only be as good as the content in it........Please contribute any photo's, stories, history, facts, lies (never let the truth get in the way of a good dit!) that you may have
By Rear Admiral Paul Bennett CB OBE - Honorary President of the Association

I was fortunate enough to command the Type 42 HMS EXETER in 99-00. We deployed to the Middle East and operated hard. However, it is not the operations that stick in my mind, but the ship's company, who to a man and woman, were first class.
It is for that reason, primarily, that I am delighted to be a member of the HMS EXETER Association the opportunity to stay in touch with those who served with me, but also with a lot of like-minded people from other years, united by the fond memory of their time in HMS EXETER.
There is, however, a second, equally important, reason for being a member - to remember the fallen.
What makes the EXETER Association far more than a social club is its determination to remember three extraordinary moments in history in which HMS EXETER fought with great distinction, but in doing so we lost shipmates to enemy action. Although, sadly, very few World War 2 veterans are still alive, we share with the few and with many family and friends the stories of extraordinary bravery in the Battle of the River Plate and of those who were sunk in the Java Sea and subsequently endured over 3 years interred as POWs in Macassar. And then, closer to today, the ship's company of the Type 42 EXETER who was an integral part of the fight to retake the Falklands in 1982.
Thank you to the Association for creating the opportunities for it members to both meet and remember ship mates and family members past and present - all members of one great EXETER family.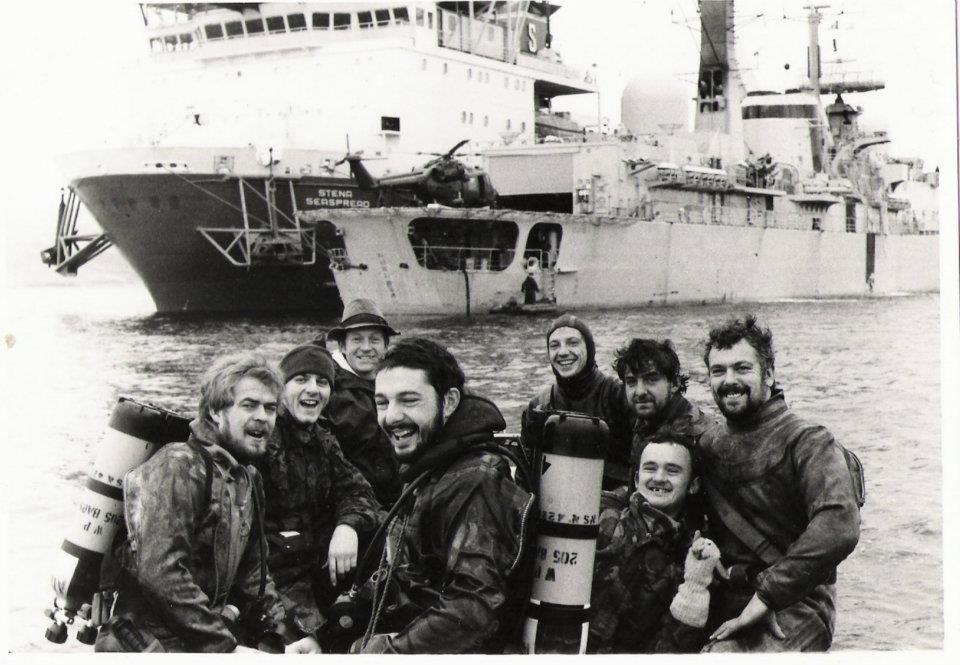 From the Association Chairman:
After many years of leading the Exeter 82 Association, I alongside other members with a passion and drive to keep the name of Exeter alive through annual re-unions and gatherings, have joined together with the Macassar and River plate groups of the Old Exeter. They have long been a prominent and historically solid group of people with a passion and drive to ensure that their famous ship "Exeter" and her crew's, are long remembered.
In 2016 we held our first joint commemoration and re-union in the City of Exeter, where we exercised our right to the Freedom by parading through the City, led by a band of H.M. Royal Marines and a contingent from currently serving members of the Royal Navy and trainees from HMS Raleigh. This year we will repeat this, but with poignant significance for both ships as 2017 marks the 75th anniversary of the sinking of the World War 2 ship HMS Exeter and the 35th anniversary of the Falklands War. With this foremost in our minds, we expect a good attendance again for the commemorations.
Last year, the weekend was a huge success with over 300 people in attendance across the civic reception, parade and commemoration in Exeter Cathedral, not to mention the 'up spirits' afterwards. The one thing that never ceases to amaze me is that "Exeter Spirit" and bond that exists not only by our beloved Type 42 destroyer crew's but back across the years in history to the World War 2 Cruiser bearing the same name. Even the families down the generations have sustained that spirit and bond that truly shows the rest of the world what a very special ship that they both were.
With the forming of the joint HMS Exeter Association, younger members from later commissions of the type 42's long career have also joined us. They too have a strong determination to maintain the memories from their time onboard and keep the Exeter name alive. It's welcoming to the committee, who are drawn from both ships former crew's and families as they are encouraged in the knowledge that the historical importance of both ships are remembered and commemorated along with the council of Exeter itself. A huge thank you to all members of the committee and one especially, who I am certain is running on nuclear power, in that her drive and relentless dedication is without doubt at the core of the success of this new integrated group. Jess has an amazing ability to push and cajole people to ensure that these occasions are a success and really does warrant a special mention in regards to her time and passion for a unified association. I don't think anyone who knows her would deny that! A huge thank you, from all members for your dedication Jess.
If this group is to continue into the future, being successful and raising the profile of HMS Exeter, we need more people to volunteer their input and time to maintain our longevity into the future. Whether a former Exeter crew member, child, grandchild or descendant from generations yet to come, all are welcome to join. This is not just to join in the commemorations, but also become members of the committee and help arrange and shape the future of what is turning into a great association, with the core objective of remembering the special people that served on our special ship's through some extremely dark times for this country and yet raised the entire nations spirit through their actions of bravery and duty.
We now have a great website that is a fantastic source of information for anyone wishing to enquire about anything Exeter or events being held, a big thank you to Mick Murden for that. Big thanks also to all committee members who have donated a huge amount of time to make the arrangements to ensure this year's events are a success.
Finally I hope all attendees of this year's events have a reflective and happy day, remembering our friends, forebears and families, as a group whose foundations make up this unique family with an unbreakable bond that is HMS Exeter.
Semper Fidelis!
Reg Cornall
Chairman