The Ships companies of HMS Exeter have a proud history - And they are rightlyproud of it!
The Ship was giventhe freedom of the City of Exeter (and the crew of '82 also have the freedom of Gosport)
This means we are entitled to exercise our right to parade through the town with band playing......flags flying and bayonets fixed (Well hip flasks full these days!)
Here's some advice on rig from our very own "Tame Tarmac Tyrant" Dean (Gob on Legs) Deakins:
Suggested Rig for events like the #HMS EXETER REMEMBERED weekend in March is as follows: Blue or Black Double or Single Breasted Blazer (available from CHUMS/SLATERS or search EBAY for "TYPE42 BLAZER"(shows HMS Beaver but Exeter available, with lettering of your choice!) or Marks & Sparks if you are a Baron!!...Wait for it...Charity Shops!! Absolute bargains to be had!! £3 yes £3!!..Why pay a fortune when only wearing a few times a year?.....Grey trousers available from Tesco/Sainsburys (dark charcoal preferably) £12.99-£14.99....White Shirt (ASDA/Tesco/Matalan/Sainsburys) £5 or 2 for a Tenner)...Black Brogues/Oxfords same again ASDA/TESCO etc £24?....Tie from Forever-Jack.com RN Tie with Exeter Crest.....Blazer Badge ABS Embroidery.....Ferret & badge (available from me, contact me via Facebook for details)...Some may be self Conscious about wearing a beret again.......until they see every one else wearing one???...NOW is the time to think about it!!...
More from Deaks on "Setting the standard" below: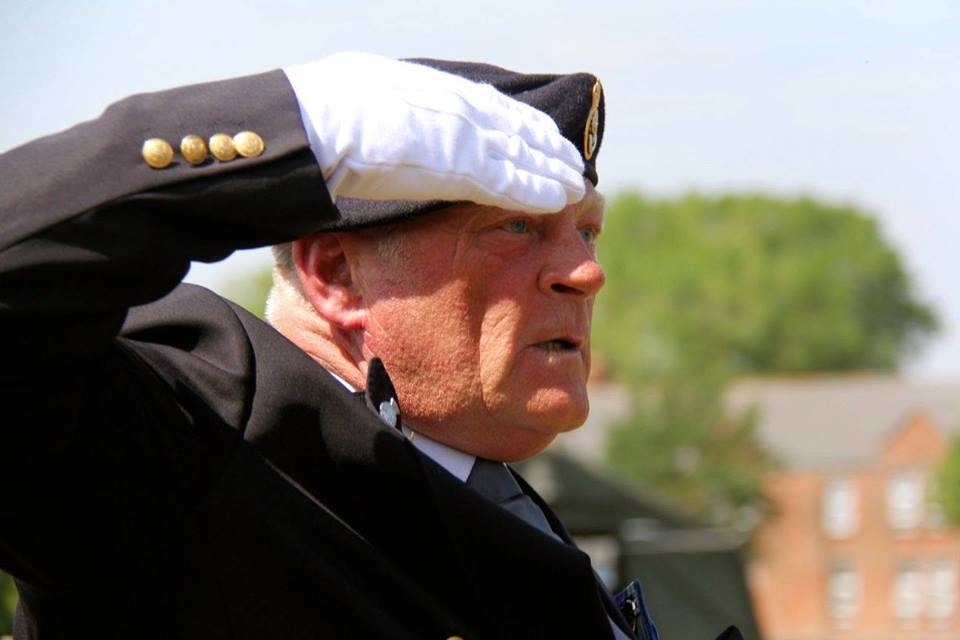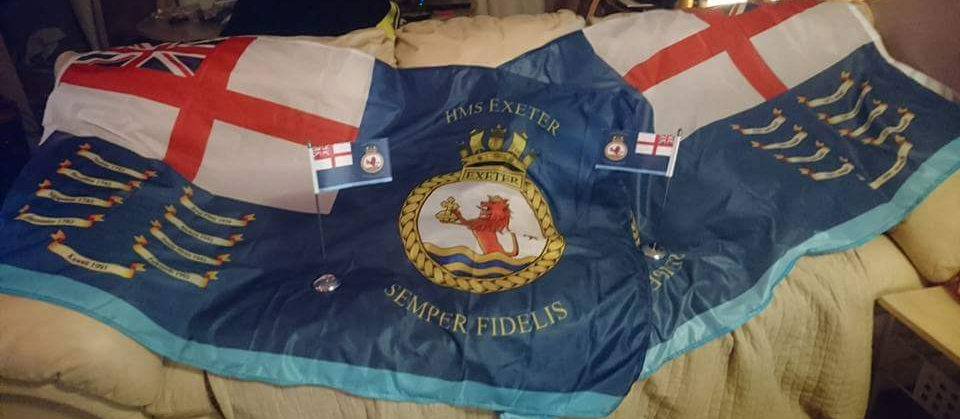 Currently planned or possible events where the standard will be paraded:
26th January Funeral of Tony Richards (Falklands vet with no known Family) Portchester Crematorium 1130
March 4th - HMS Exeter Remembered (Exeter)
20th May - 35th anniversary of the Falklands War (Gosport)
26th June -Armed Forces Day (Exeter)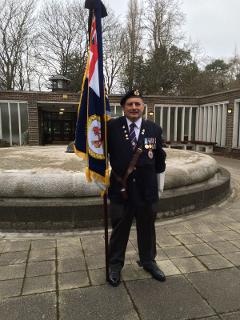 Are you aware of an event where it might be appropriate to parade the HMS Exeter Standard? Why not suggest it below:
Subject to availability of a local bearer, it may be requested for funerals for example. (See crossed the Bar page for an aide memoire for funerals of veterans.)
HMS EXETER Standard event request