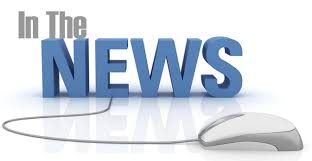 Listen to 100 year old Exeter/Java Sea/Macassar veteran, Lloyd Seaward's interview with the Beeb, when he came over to the UK from his home in Canada for the Exeter Reunion weekend:
Exeter Assoc radio chat.mp3
Michael Husselbee was interviewed on Thursday 26th October by BBC Radio Devon to talk about his experiences during the Falklands Campaign as part of the radio station's coverage of the poppy appeal that is launched locally at The Royal William Yard, Plymouth, Devon.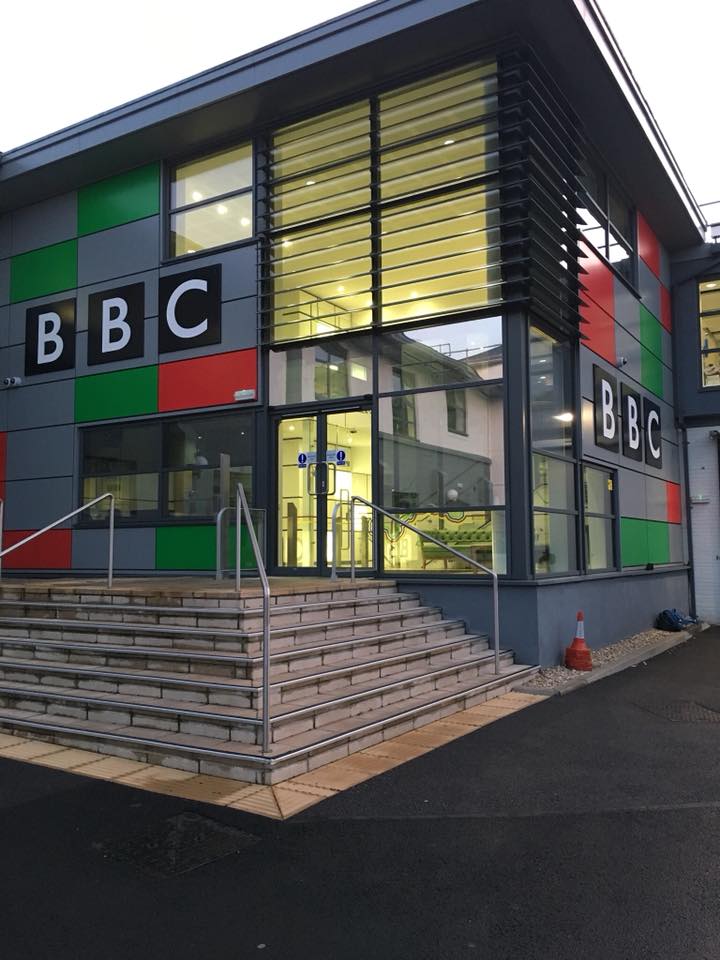 HMS Exeter who sank during WW2 on 1st April 1942 saw 54 men suffer loss of life. It was deemed a war grave site in Indonesia, however, was never officially awarded war grave status. Dutch divers were planning to put plaques on the vessels, of the Dutch ship that was also sunk in the vicinity of HMS Exeter, where they found the ships had vanished. In November 2016 news broke on main steam media channels of the ship being scavenged and desecrated.
Plymouth MP Luke Pollard began the petition to see that we rebury the remains of the sailors, providing them a new and protected site.
The HMS Exeter Association would like to to support this petition, which is coming to a close soon on the 28th August 2018. We urgently ask that you to support this cause and help it reach the 10,000 signatures required for the petition to be presented to Parliament.
Please share and help us get the exposure and signatures required.
Full details of the petition and the story of the desecration are contained in the link below.
News of the WW2 Exeter has emerged, the ship has been salvaged from it's resting place, deep within the Indonesian Sea. BBC Spotlight presenter Scott Bingham, contacted the Association and interviewed Mick Huselbee and Jessica Davis, Secretary at the Royal Naval Memorial on Plymouth's Hoe.
Details of the story in the Exeter Express & Echo, Click Here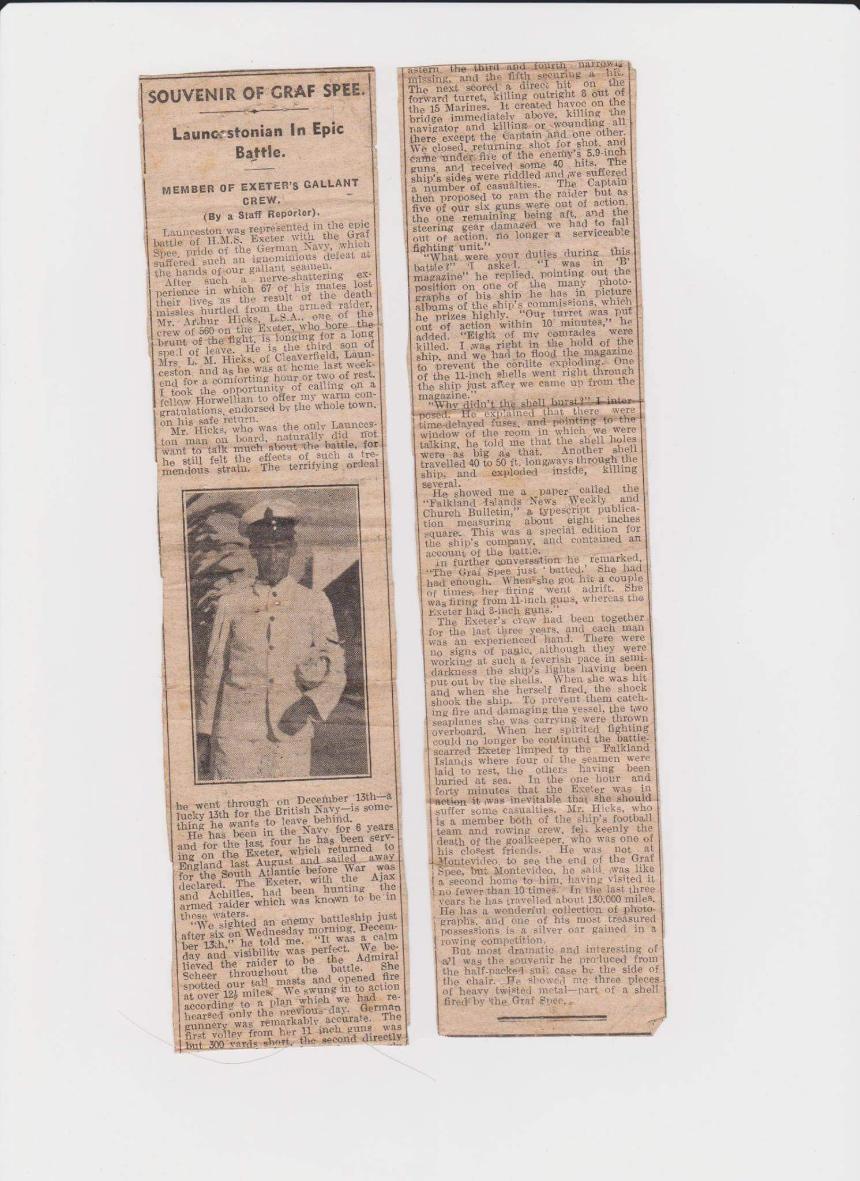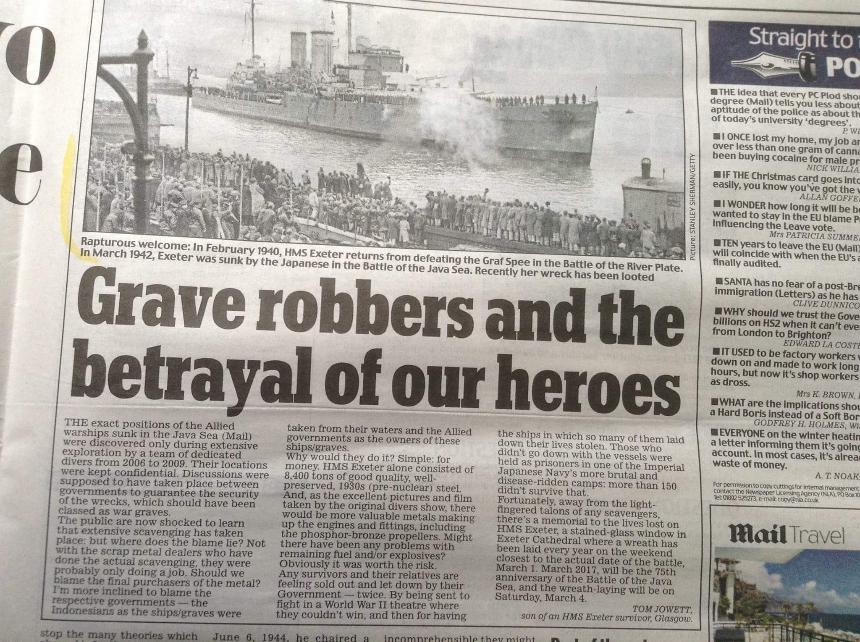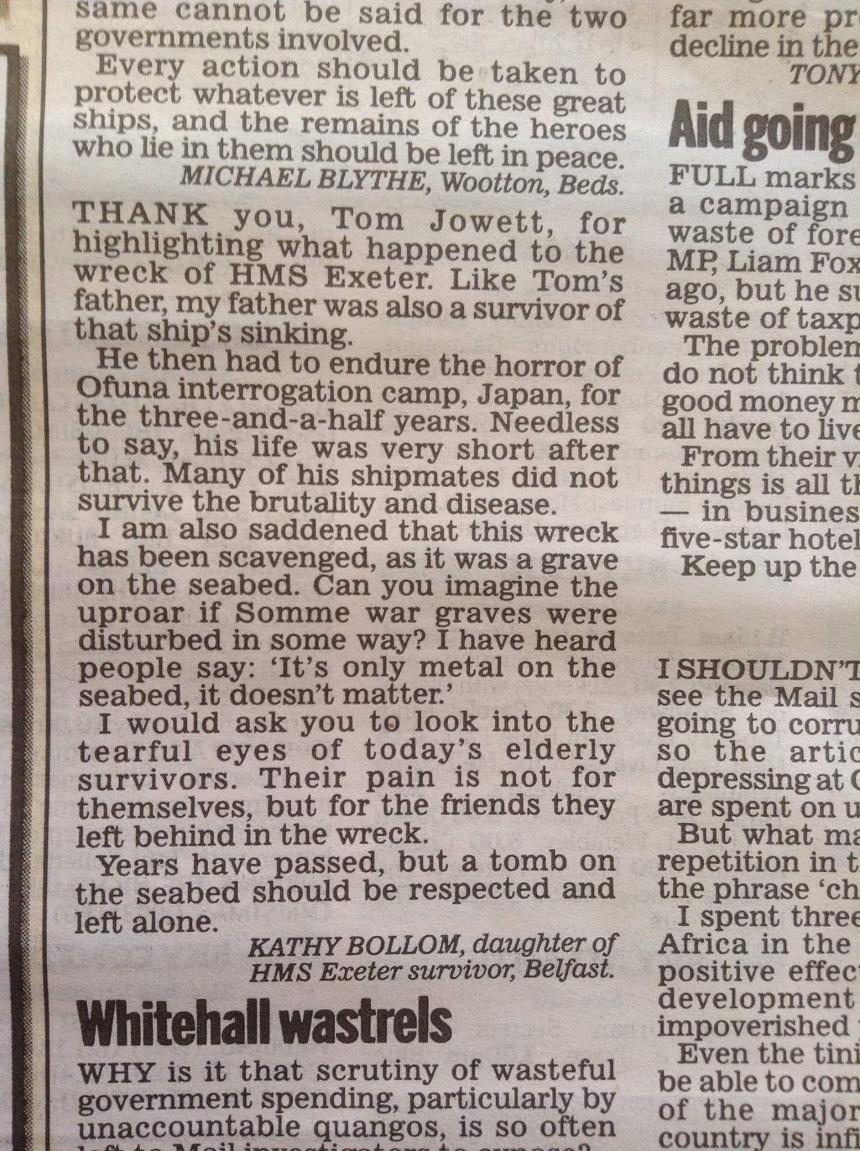 Please note that the dates of "Exeter Remembered" are incorrect in the below article....4th March not 1st this year.